AMD Ryzen 5 5600G Processor
Brand: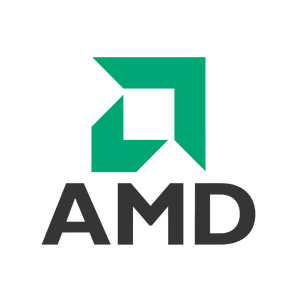 AMD
6 Cores & 12 Threads, 19 MB Cache. Turbo Boost :Yes

Base Clock: 3.9 GHz, Max Boost Clock: up to 4.4 GHz. Virtualization Support: Yes

Memory Support: DDR4 3200 MHz, Memory Channels: 2, TDP: 65W

Compatible with Motherboards based on 500 series chipset, Socket AM4

Graphics: AMD Radeon Graphics, Included Heatsink Fan: Wraith Stealth

3 Years Brand Warranty. For Technical Support : Please Contact : Tel: +91-80-67030050 (Mon-Fri: 09:00 – 17:00 IST); Expect Delayed Response due to ongoing COVID Crisis

For all performance-related issues in: AMD Processor: Please reach out via AMD brand home page > Drivers & Support > Customer Support  (Technical & Warranty help) > Contact Support > Online Service Request In case you are not satisfied the resolution provided by the above brands, please reach back to Amazon Customer service for next steps.
... people are viewing this right now
---
AMD Ryzen 5 5600G Desktop Processor With Integrated Radeon Graphics 100-100000252BOX
Overview : 
AMD Ryzen 5 5600G is an APU and part of the Zen 3 "Cezanne" line up of the 4th Gen AMD Ryzen processors which feature faster clock speeds thanks to improvements in the silicon used by AMD for these processors. The base core configuration of these new processors are the similar as the 3rd Gen Ryzen processors but they feature much better clock speeds. Zen 3 has a lot of improvements with IPC and AMD processors are now great for single threaded applications such as gaming. The AMD Ryzen 5 5600G features 6 Cores / 12 Threads with a base clock of 3.9 GHz and a Boost clock of up to 4.4 GHz. Being an APU, it also has Integrated Radeon Graphics with a total of 7 Compute Units clocked at a maximum of 1900 MHz.
Specification : 
| | |
| --- | --- |
| # of CPU Cores | 6 |
| # of Threads | 12 |
| # of GPU Cores | 7 |
| Base Clock | 3.9GHz |
| Max Boost Clock | Up to 4.4GHz |
| Total L2 Cache | 3MB |
| Total L3 Cache | 16MB |
| Unlocked | Yes |
| CMOS | TSMC 7nm FinFET |
| Package | AM4 |
| PCI Express® Version | PCIe® 3.0 |
| Thermal Solution (PIB) | Wraith Stealth |
| Default TDP / TDP | 65W |
| cTDP | 45-65W |
| Max Temps | 95°C |
| *OS Support | Windows 10 – 64-Bit Edition |
| | RHEL x86 64-Bit |
| | Ubuntu x86 64-Bit |
| | *Operating System (OS) support will vary by manufacturer. |
| System Memory Specification | Up to 3200MHz |
| System Memory Type | DDR4 |
| Memory Channels | 2 |
| Graphics Frequency | 1900 MHz |
| Graphics Model | Radeon™ Graphics |
| Graphics Core Count | 7 |
| Display Port | Yes |
| HDMI™ | Yes |