MSI MAG CORELIQUID 240R
Brand: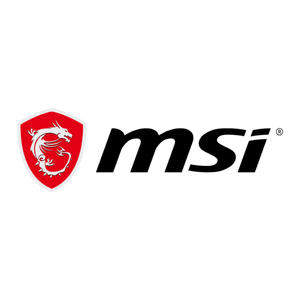 MSI
TIMELESS RELIABILITY – The motor ceramic bearing has been designed to stand up to 100,000 hours of life expectancy.

TOTAL RGB FAN CONTROL The included RGB fans support custom speed with PWM fan and customizable lighting through software.

ROTATABLE CAP – Mount the cold plate in any orientation, turn the cap up to 270 degrees to keep it upright.

RADIATOR PUMP DESIGN – The pump has been integrated into the radiator for sound dampening and noise reduction.

Compatible Socket & CPU: Intel LGA1150/1151/1155/1156/1200, LGA1366, LGA2011, LGA2011-3, LGA2066 / AMD AM4, FM2+, FM2, FM1, AM3+, AM3, AM2+, AM2
Out of stock
... people are viewing this right now
---
MSI MAG CORELIQUID 240R
Features
Conquer the Battlefield
The MAG series was born through rigorous quality testing and designed to be a symbol of sturdiness and durability. Focused on providing the best user experience, the MAG series has a simple installation process coupled with a friendly user interface making it the best choice for entry level gamers.
MAG CORELIQUID SERIES
The newly introduced MAG CORELIQUID Series has everything you're looking for in a liquid cooler, ranging from quality materials that provide reliable durability to heat dissipation technologies that are extremely effective. Users can even enjoy perks like ARGB lighting and a 270-degree rotating blockhead that is simple to use. On top of that, the blockhead boasts a unique irregular aesthetic that is both stylish and artistic. Every single component of the MAG CORELIQUID Series is designed with the end goal in mind: to provide effective cooling without any compromise.
Rotatable Blockhead
Mount the cold plate at any orientation, turn the blockhead up to 270 degrees, and keep it upright.
RADIATOR PUMP DESIGN
The pump has been integrated into the radiator for sound dampening and noise reduction. Additionally, placing the pump into the radiator also increases the pump's life expectancy by moving it away from the heat source.
Pump Motor Resonance Elimination
A durable three phase motor at the core of the pump generates minimal vibrations for long-lasting operation.
High Thermal Dissipation
A split pathway through the radiator rapidly dissipates heat, cooled liquid is then pumped back into the loop.
Evaporation Proof Tubing
Constructed with three layers of netted plastic tubing and a reinforced mesh exterior.
DIY 2.0 – INTEGRATING WITH THE SYSTEM ENVIRONMENT
Connect and synchronize with MSI coolers and cases with strategically positioned pin-header locations including a dedicated pump-fan header.
MORE SILENCE THAN EXPECTED
MAG CORELIQUID 240R's noise level is significantly lower than that of competitor's by 10%.
EXTENSIVE COMPATIBILITY
Robust yet built for flexibility, MAG CORELIQUID Series has been designed with a secure installation bundle with compatibility on a number of Intel and AMD motherboards.
Specifications
Number of Fans
2
Fan Dimensions
120 x 120 x 25mm / 4.7 x 4.7 x 0.98 inches
Fan Speed
500 ~ 2000 RPM
Fan Power Consumption
1.8 W
Fan Rated Current
0.15 A
Fan Rated Voltage
12V DC
Fan Bearing
Two Ball Bearing
Fan Air Pressure
0.23 ~ 2.39 mmH2O
Fan Noise Level
14.3 ~ 34.3 dBA
Fan Air Flow
21.63 ~ 78.73 CFM
Fan Lighting
ARGB
Fan ARGB Cable Connector
Pin + Socket
PWM Mode
Yes
Fan Cable Length (5V ARGB / PWM cable)
550 / 350mm; 21.65 / 13.78 inches
Radiator Material
Aluminum
Radiator Dimensions
274 x 120 x 27mm / 10.79 x 4.7 x 1.06 inches
Radiator Water Cooling Pipe Length
400mm / 15.75 inches
Block Dimensions
80.57x 66.82 x 48.58mm / 3.17 x 2.63 x 1.91 inches
Block Lighting
ARGB
Block ARGB 5V Cable Length
400mm / 15.75 inches
Block ARGB Cable Connector
Pin + Socket
Pump Load Current
0.34 A
Pump Rated Voltage
12V DC
Pump Speed
4200 RPM
Pump Power Consumption
4.08W
Intel Socket
LGA 1150/1151/1155/1156/1200
LGA 1366/2011/2011-3/2066
AMD Socket
AM4/FM2+/FM2/FM1/AM3+/AM3/AM2+/AM2
Accessories
1 to 2 Fan PWM cable x 1
PSU Molex 4-Pin to 4-Pin(2 Pin Wired) Fan cable x 1
Warranty
3 Years
Note
***Features, Price and Specifications are subject to change without notice.