MSI RTX 2060 Ventus 6GB
Brand: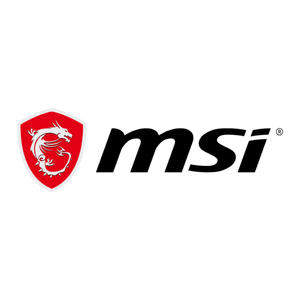 MSI
Core/Memory
Boost Clock / Memory Speed
1710 MHz / 14 Gbps
6GB GDDR6
DisplayPort x 3 / HDMI x 1
TORX Fan 2.0
Dispersion fan blade: Steep curved blade accelerating the airflow
Traditional fan blade: Provides steady airflow to massive heat sink below
Afterburner Overclocking Utility
Wireless control through Android/iOS devices.
Predator: In-game video recording.
Kombustor: DirectX12 benchmark.
NVIDIA G-SYNC™ and HDR
Get smooth, tear-free gameplay at refresh rates up to 240 Hz, plus HDR, and more. This is the ultimate gaming display and the go-to equipment for enthusiast gamers.
GeForce RTX™ VR
By combining advanced VR rendering, real-time ray tracing, and AI, GeForce RTX will take VR to a new level of realism.
Out of stock
... people are viewing this right now
---
RTX 2060 Ventus 6GB
NVIDIA Turing™ Architecture
This revolutionary architecture, combined with our all-new GeForce RTX™ platform, fuses together real-time ray tracing, artificial intelligence, and programmable shading. You've never created and enjoyed games like this before.
Real-Time Ray Tracing In Games
Ray tracing is the definitive solution for lifelike lighting, reflections, and shadows, offering a level of realism far beyond what's possible using traditional rendering techniques. NVIDIA Turing™ is the first GPU capable of real-time ray tracing.
PERFORMANCE
GeForce RTX™ gaming GPUs come loaded with next-generation GDDR6 memory, support for DirectX 12 features, and more. This is graphics reinvented.
PREMIUM DESIGN
A fresh new dual fan design, VENTUS proudly displays its industrial shapes in neutral colors to fit any build.
TORX FAN 2.0
Using two of the award-winning TORX Fans 2.0, MSI VENTUS graphics cards provide years of top-notch cooling performance.
DIRECT CONTACT HEAT PIPES
Up to 6mm thick copper heat pipes at the bottom maximize heat transfer.