Phanteks Glacier One 360MPH White
Brand: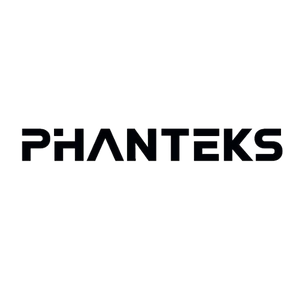 Phanteks
high performance water cooling for sockets lga 115x, 1366, 2011, 2011-3, 2066, 1200 and am4, strx4, tr4 (threadripper bracket included with cpu).

pre-filled for plug-and-play installation reliable operation with reinforced braided tube sleeving, 100% pure copper cold plate and pwm controlled pump and fans.

infinity mirror pump cap design with tempered glass window and integrated d-rgb led lighting.

triple 120mm mp pwm fans optimized for high static pressure and silent operation.

d-rgb lighting can be controlled and synchronized with phanteks' d-rgb lighting products and d-rgb equipped cases and motherboards.
Only 1 item(s) left in stock.
... people are viewing this right now
---
Phanteks Glacier One 360MPH White
The new Glacier One all-in-one liquid CPU coolers are capable of cooling powerful CPUs while operating silently. The included 120/140 MP PWM fans offer high airflow, low noise, and excellent cooling performance with its pressure optimized fan blades. Installation is a breeze thanks to the pre-filled all-in-one solution, flexible braided tubing and tube clips that help route tubing and fan cables for a clean PC interior.
H-GO240MPH_DWT01
PH-GO360MPH_DWT01
886523701538
886523701644

Specifications

Socket Copmatibility

Intel Socket LGA 115x, 1200, 1366, 2011, 2011-3, 2066
AMD Socket AM4, sTRX4*, TR4
*Threadripper bracket included with CPU

Height

273mm

394mm

Width

120mm

120mm

Depth

27mm

27mm