ROG Strix Scope TKL Deluxe-RD
Brand: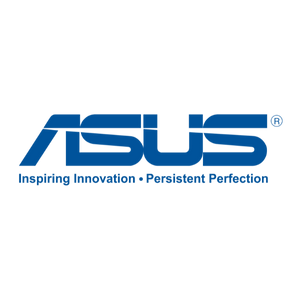 Asus
Created for FPS Gamers: the tenkeyless form factor provides more room to move the mouse, while the enlarged L-Ctrl key minimizes inadvertent pressing of other keys
Portability: The compact keyboard fits easily into backpacks while the detachable cable prevents scuff marks or scratches
Quick-Toggle Switch: Instantly shift between function and media key inputs
Stealth key: Tap to hide all apps and mute audio for instant privacy; tap again to play on
Cherry MX switches: German-made, micro-switched actuators for precision input with tactile feedback
Durable construction: Aluminum top-plate with striking slash aesthetic combines resilience and style
Magnetic wrist rest: Wide and soft padding ensures comfort during gaming marathons
... people are viewing this right now
---
CRAFTED COMPACT.
ROG Strix Scope TKL Deluxe is a compact, tenkeyless mechanical keyboard with Xccurate Design – an extra-wide Ctrl key that's easier to feel and find in the FPS frenzy. With a choice of Cherry MX switches for optimal feel and reliability, an all-aluminum top plate for strength and style, and more customizable Aura RGB lighting than we've ever engineered into a ROG keyboard, Strix Scope TKL Deluxe empowers you to play like a pro and rise above the battlefield crowd.
TKL FORM FACTOR FOR FPS
ROG Strix Scope TKL Deluxe is a high-performance mechanical gaming keyboard with a small footprint, freeing up space on your worktop for broader mouse movements – perfect for the lower sensitivity settings that slow the reticle for leveled-up aiming accuracy. The keyboard is topped with an aluminum faceplate for everyday resilience, and finished with a striking slash aesthetic for a little touch of style.
READY FOR DAY & NIGHT
The Quick-Toggle Switch prepares ROG Strix Scope TKL Deluxe for gaming or the daily grind, toggling the top row between media or function (Fn) key input – so it's easy to switch modes for work or play. The keyboard is topped with an aluminum faceplate for everyday resilience, and finished with a striking slash aesthetic for a little touch of style.
INSTANT PRIVACY
A quick tap of ROG Strix Scope TKL Deluxe's Stealth key instantly hides all apps and mutes all audio, assuring privacy the moment you need it. Decorated with an iconic cloaked-figure motif, a second push of Stealth puts everything back to just the way it was.
AURA SYNC
ROG Strix Scope TKL Deluxe is loaded with vibrant RGB illumination for you to command. There's an individual RGB LED under every key, RGB lock indicators and an RGB ROG logo. It even projects an arresting RGB underglow from below, extending the lighting beyond the keyboard. Powered by Aura Sync, the entire color spectrum and a range of dynamic lighting effects are at your command to create a complete system that's uniquely yours. Strix Scope TKL Deluxe's lighting is also easily synced with the extensive Aura ecosystem, so it's easy to build a gaming environment that really shines.
ARMOURY II
Armoury II is an enhanced driver-based software that offers more extensive controls. An intuitive UI lets you easily tune ROG Strix Scope TKL Deluxe to suit your gameplay – create profiles, customize colors and lighting effects, map keys, record macros and more. You can even track hardware stats during gameplay for data analysis.
MAGNETIC & ERGONOMIC WRIST REST
ROG Strix Scope TKL Deluxe comes with an ergonomic wrist rest that's filled with soft padding and finished with leatherette, for cool comfort that molds naturally to your posture. Strong magnets keep this cushioned pad in place during play, and also enable it to be rapidly detached when you need to change your angle of attack or stow your keyboard in a bag.
CHERRY MX RGB MECHANICAL SWITCHES
Constructed with Cherry MX RGB switches, ROG Strix Scope TKL Deluxe delivers the precise mechanical feel preferred by gamers and enthusiasts alike. The premium-quality switches are manufactured in Germany, and are renowned for offering optimal actuation and responsiveness with every keystroke.
Specifications
Connectivity Technology

Wired, USB 2.0

OS Support

Windows® 10
Windows® 10 64-bit

Dimensions

356 x 136 x 40 mm (keyboard)
356 x 75 x 21 mm (wrist rest)

Weight

860 g with cable
Keyboard: 811 g
Wrist rest: 170 g

Color

Black,Grey

Interface available

Keyboard : USB

Contents

1 x ROG Strix Scope TKL Deluxe keyboard
1 x ROG Strix Scope TKL Deluxe wrist rest
1 x Detachable braided USB Type-A to Type-C cable
2 x ROG stickers
1 x Quick Start Guide
1 x Warranty booklet
Warranty
1 Year
Note
***Features, Price, and specifications are subject to change without notice.